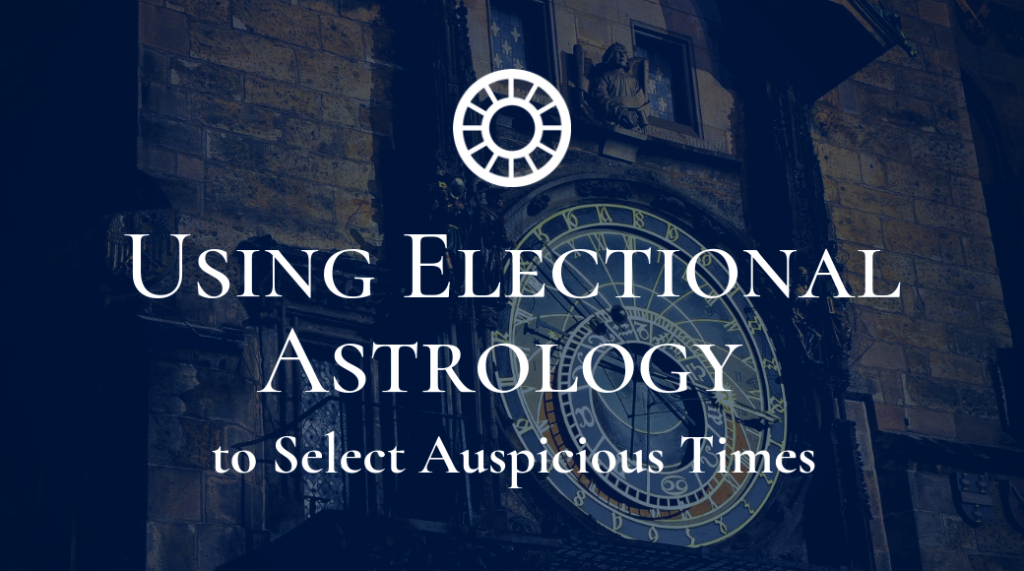 Electional astrology is a branch of western astrology that is used in order to select auspicious times to begin new ventures and  undertakings.
The premise is that an astrological chart set for the start of an event or undertaking will reflect its future.
By extension, an astrologer can choose or "elect" specific times to begin things when a successful outcome will be more likely.
In this 75-minute lecture Chris provides an overview of the general principles of electional astrology, and outlines some traditional and modern considerations that are used to identify auspicious charts.
This lecture was presented at an astrological conference in May of 2014.
 What You Get
When you purchase the lecture you get the following things:
A 75-minute audio lecture in MP3 format.
A detailed 80-page PDF file containing all of the PowerPoint slides from the lecture.
Purchasing the Lecture
The price of the lecture is $10. Just click the blue "buy now" button below in order to purchase it. You will be redirected to PayPal, and then as soon as you are finished paying you will receive an email that will contain a link to download the files. If you do not receive an email with the files, or run into any problems, then please email Chris at: astrologue@gmail.com.

Last modified: November 3, 2022