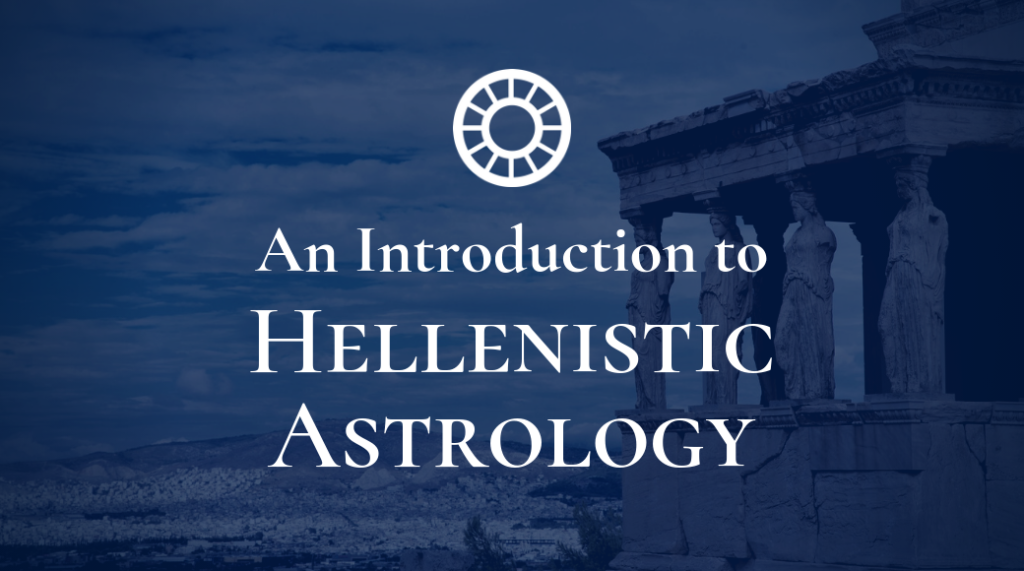 Hellenistic astrology is a tradition that was practiced in the Mediterranean region during the time of the Roman Empire, and many of the techniques of western astrology originated during this period.
Despite the foundational role that this tradition played in the history of western astrology, not all of the techniques that were used by astrologers in antiquity survived into modern times.
Recent efforts to translate dozens of ancient Greek and Latin astrological texts have resulted in the recovery of dozens of important techniques and concepts, which have the potential to enhance and improve the practice of astrology today.
This talk will provide an introduction to Hellenistic astrology, and demonstrate that by looking into the past, we can create a better astrology for the future.
About the Lecture
The lecture was recorded on June 1, 2018 in Toronto as the opening talk for a three-day workshop on ancient timing techniques, which was hosted by Astrology Toronto.
The lecture focuses on addressing the following questions:
What is "Hellenistic" astrology?
Why is it important?
What makes it interesting?
How is it still relevant today?
What are the implications for the future of astrology?
The recording also features some questions from audience members.
What Comes With the Lecture
When you purchase the lecture you get the following:
A 1 hour and 40 minute long audio lecture recording in MP3 format
A detailed 50-page PDF file containing all of the PowerPoint slides from the lecture
Purchasing the Lecture
The price of the lecture is $10.00. Just click the blue "buy now" button below in order to purchase it. You will be redirected to PayPal, and then as soon as you are finished paying you will receive an email that will contain a link to download the files.
If you do not receive an email with the files, or run into any problems, then please email Chris at: theastrologypodcast@gmail.com

Last modified: November 2, 2022